I am a visual storyteller, and an innovative thinker.
Becoming Joshua McGarvey
An Experimental retail experience
at PMH Advertising Agency
Event planning, Identity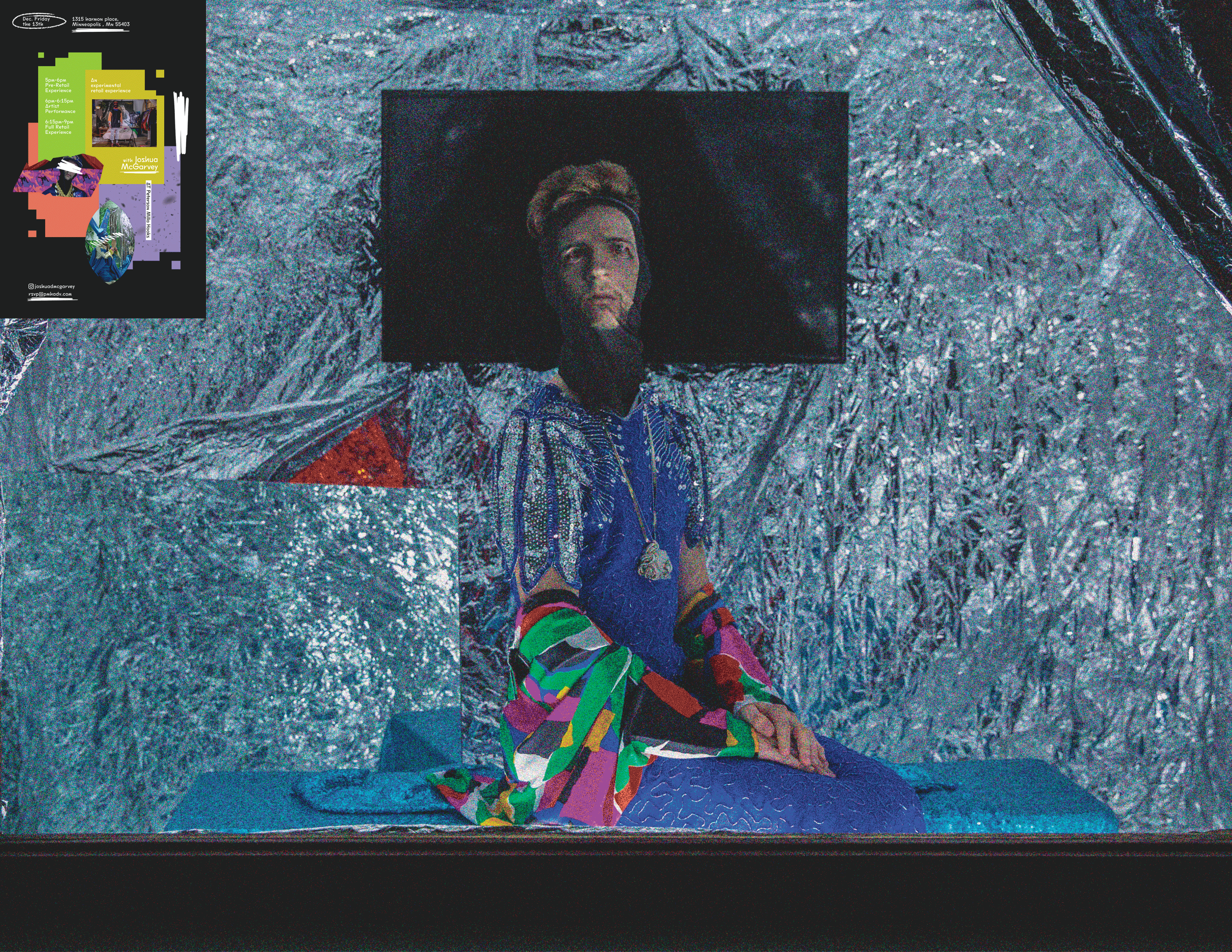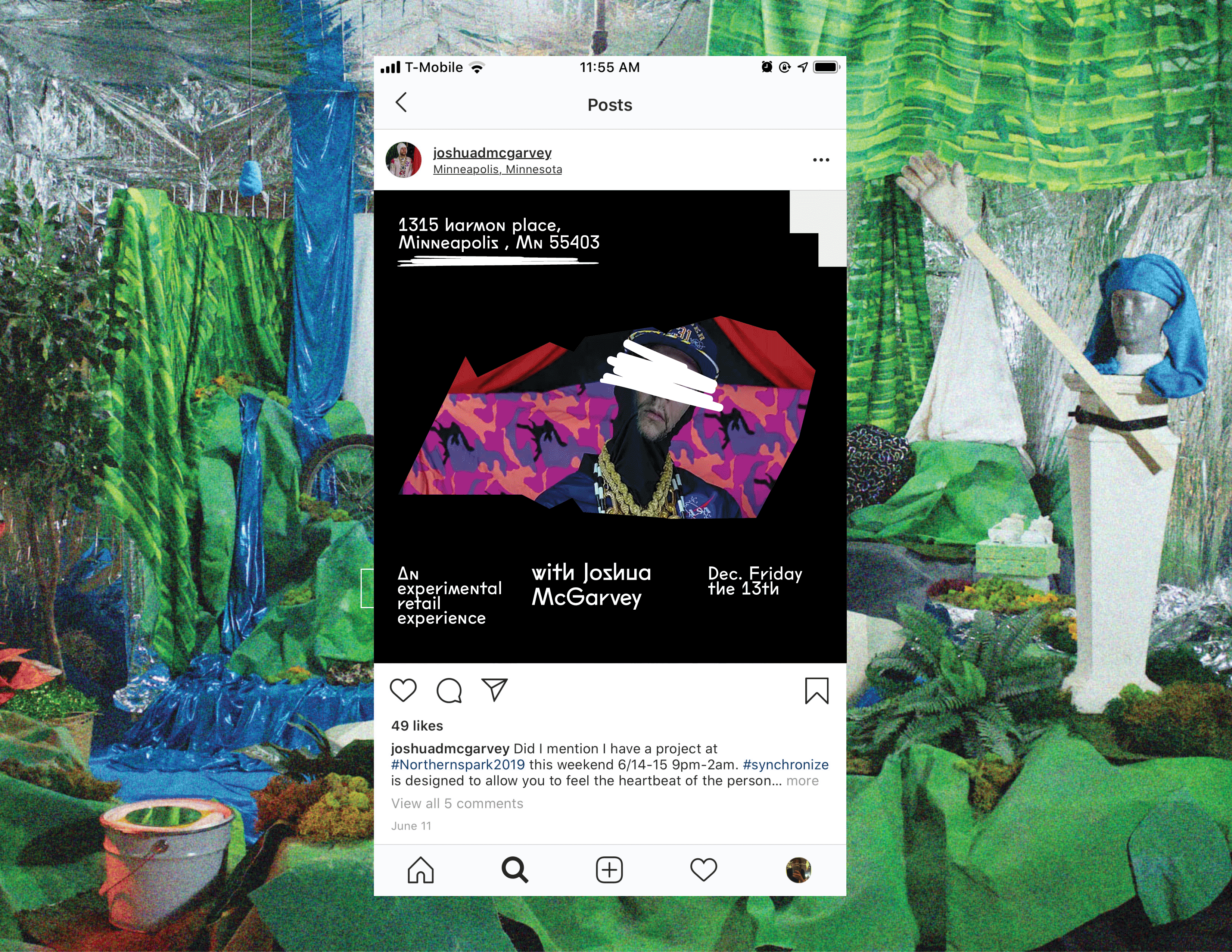 A collaborative project with Minnesota-based experimental Artist
Joshua McGarvey
when I was working as a designer at PMH Advertising Agency.
"An Experimental Retail Experience" showcased
Uselding Fridays
as a clothing line that created by McGarvey in an oversaturated commercial advertising environment. Installing a bedroom set in the boss's front office, a jump rope routine was performed on the owner's desk. At the same time, spectators watched from the sidewalk outside, offering a sort of voyeuristic experience.
And the design for this event includes an event invitation, a flyer, a digital invitation, and several Instagram posts.